STAT Courier
Delivering what's important to you
STAT Courier offers customized delivery services for health plans, labs, hospital systems, libraries, and financial institutions. STAT is all about logistics around refrigerated laboratory specimen, legal documents, and library books. We wanted to set STAT apart from the typical delivery company–their team is data driven, but lighthearted and full of jokes. Design strategy is always influenced by the people behind the business in one way or another.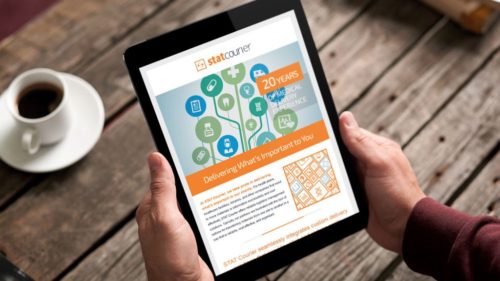 STAT revels in a low profile that keeps prices low and staff close to their clients, which spread through out 39 states. This project revolves around email campaigns with specific states as focus, brochures, collateral materials, and promo items for a handful of events per year. It's about maximizing results with modest budgets and content that resonates with niche markets such as healthcare and libraries. It also has a mixture of strategies of keeping their brand out of the spotlight, so we agreed to pass on social media channels, and focus more on geo targeted email drip campaigns linked with Salesforce and Pardot. All this effort, hand in hand with the business development team Another important revenue stream my team and I support is the RFP team with infographics and flowcharts. Small Business Monthly recently named STAT Courier one of its Future 50 Companies. The publication's list is a product of an annual search for the 50 fastest growing, top small businesses in the St. Louis area, those who are anticipated to play a large role in the future of business in St. Louis.
STAT Courier takes pride in delivering what's important to their clients and that makes telling their story a joy.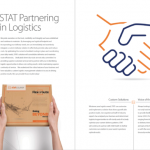 Share